Let Us Pick Up and Recycle Your Baled OCC
Does your business generate a lot of used corrugated packaging materials? Would you like to recycle all that cardboard? Pioneer Industries has a solution that makes OCC (Old Corrugated Cardboard) recycling as easy and economical as possible for you! 
We pick up baled OCC along the routes we operate in select markets and take it to our OCC recycling center. All you have to do is bale your OCC. A few bales is sufficient to sign up for this service; you are not required to accumulate a full truckload. Simply leave your baled OCC outside for pickup — and use your freed-up warehouse space for revenue-producing operations.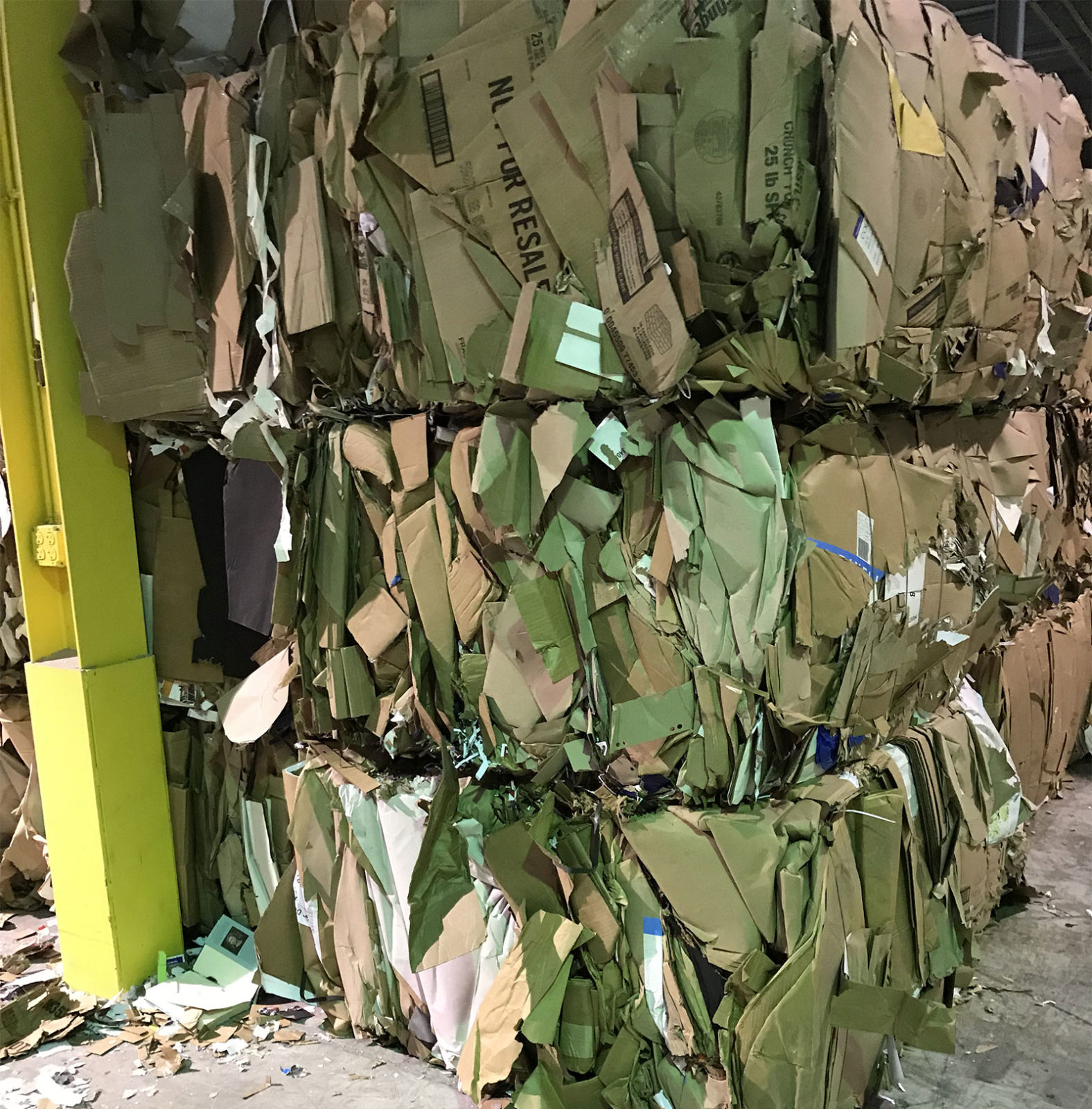 Benefits of Pioneer's OCC Bale Route Service
The bale collection program is economically advantageous to businesses that generate a few tons of OCC per month. Instead of paying a haul charge to have your loose OCC picked up via compactor, install a downstroke baler, bale your OCC and generate a better price for your OCC while eliminating any haul charge.
Once a bale is produced, you place the bale in your warehouse or outside to await pickup. We work with our clients to identify the proper pickup schedule for their recycled bale products; we even alter our schedule to the extent possible to meet your needs.
Need Help Purchasing and Installing a Baler?
Ideal for OCC recycling, a downstroke baler works hydraulically to compact loose materials into a dense bale, after which the bale is tied with twine or wire. Condensed bales are easily stored and transported.
If you are interested in participating in Pioneer's OCC bale route program and you don't already own and operate a baler, let us know. We are more than happy to help you with the selection and installation of a downstroke baler.